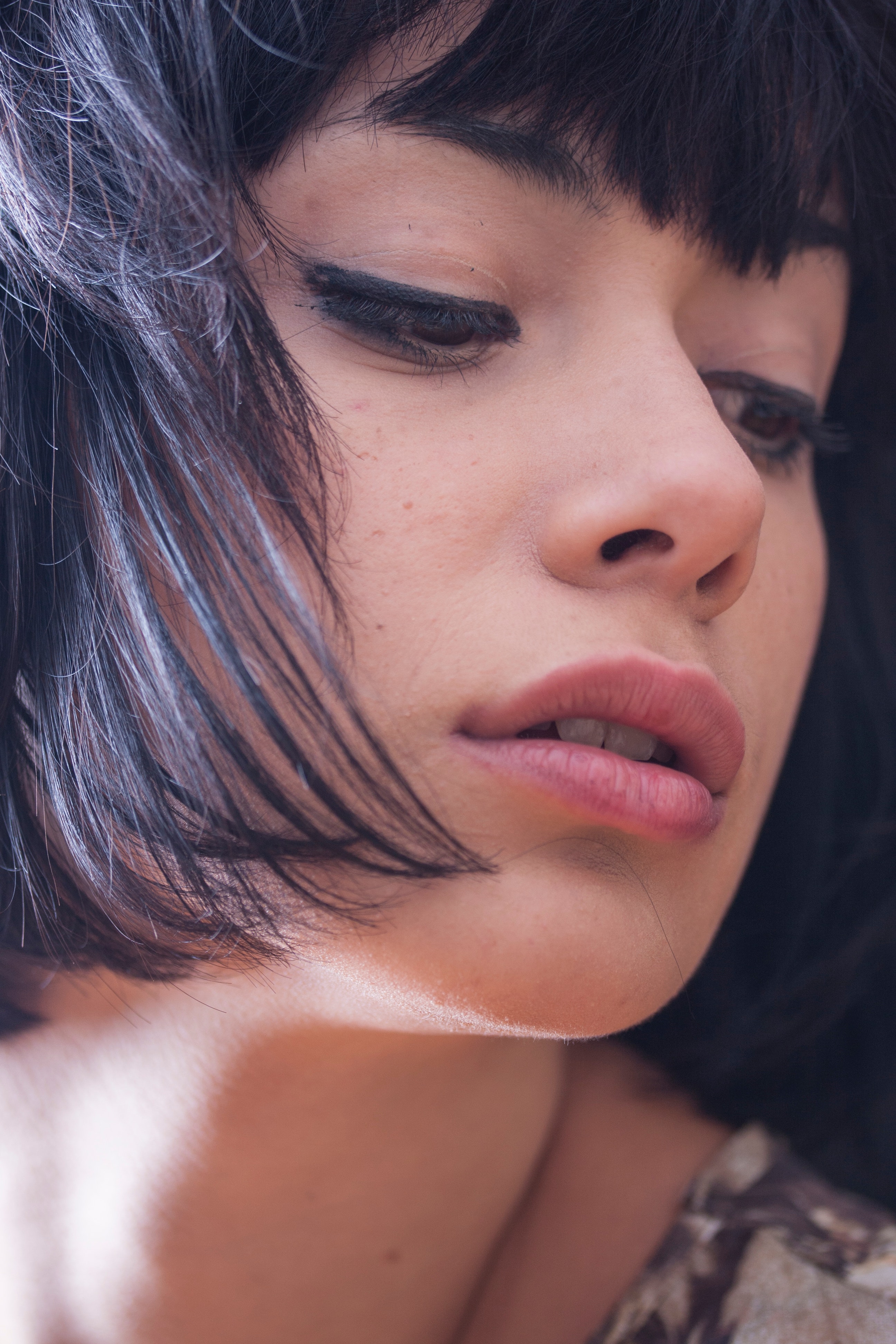 Kiss your thin, tired lips goodbye. With lip augmentation by Dr. Adam Singleton, you can pucker up with full, luscious lips. Call our office to schedule a consultation and learn more about your treatment options for cosmetic lip enhancement in Washington, D.C. 
Injectable Dermal Fillers: The Most Popular Option for Lip Augmentation
If you were to ask what the most popular option for lip augmentation is, dermal fillers would win by a landslide. Why are fillers the go-to choice for enhancing the lips? One reason is surely the low commitment level required for this treatment. Fillers don't require surgery to place or remove and most patients won't need any downtime. Fillers allow our patients to take fuller, more pronounced lips for a test-drive without the commitment of surgery and recovery. 
For lip enhancement, Dr. Singleton typically recommends a hyaluronic acid filler, also called an HA filler. Hyaluronic acid is a naturally occurring compound found within the lips and skin. The HA fillers we use contain synthetic a synthetic form of hyaluronic acid in a soft gel formulation. This gel is placed into the lips through a series of small injections. Dr. Singleton is a skilled injector and takes care to ensure a natural-looking enhancement. He is conservative in his filler use when necessary to keep the lips from looking overfilled. 
The biggest downside to injectable dermal fillers is their longevity. The lips are a high movement area which can reduce the amount of time that a filler lasts. In the lips, a typical HA filler treatment will last 4-6 months, at which time retreatment is necessary to maintain results. Retreatment doesn't take long, usually less than 30 minutes. 
Is Fat Better Than Fillers? 
A longer-lasting alternative to an injectable filler for lip augmentation is a procedure we call fat transfer. In place of a synthetic filler, fat is used to add volume and shape to the lips. We always use a patient's own fat, harvested from their body on the day of treatment and purified in our office. Since fat is not synthetic and comes from your own body, there is no risk of rejection or reaction.
Fat is extracted from an area with excess; we've all got those trouble spots and fat transfer puts them to good use. The fat is carefully cleaned and processed before it is injected into the lips. 
A fat transfer offers semi-permanent results for many patients. It is more invasive than a filler treatment and some patients will need a few days of downtime. 
Fillers and Fat: Not the Only Options for Lip Enhancement
Most of the time, lip enhancement is performed by increasing the size of the lips, usually with fillers or fat. Bigger isn't always better. A more permanent option for lip augmentation is a lesser-known procedure called a surgical lip lift. We shorten the distance between the top of the lip and the base of the nose. This enhances the cupid's bow, making the peaks of the upper lip more obvious and pronounced, and creates the illusion of a fuller, more projected lip, no fillers needed. 
Why would a patient choose a surgical lip lift over non-surgical fillers? A lift is more permanent. With dermal fillers, retreatment is needed every few months, but with a surgical lip lift, patients enjoy lifelong improvement to the appearance of the lips. Results are also more consistent than fillers, as you'll only need the procedure once. 
A lip lift is a surgery, but it isn't a highly invasive one. We can perform this procedure in-office using only local anesthetic. Downtime is very minimal. 
Achieve pout perfection at Capital Facial Plastic Surgery. Ask us about our options for lip enhancement in Washington, D.C.