Reshape the Ears with Otoplasty in Chevy Chase & Washington, D.C.
Our patients with prominent ears have often considered plastic surgery, specifically cosmetic ear surgery, for many years before taking the next step. Otoplasty, an ear reshaping procedure, has helped many patients feel more confident in their appearance. From treating overly prominent ears to physical trauma and congenital ear deformities, this ear reshaping surgery procedure offers a dramatic transformation for adults, children, and teens.
Dr. Adam Singleton has performed many cosmetic ear surgeries with excellent results. Patients are generally very happy with their appearance following their cosmetic ear surgery and often wish that they had chosen otoplasty sooner. Come visit our Chevy Chase office to learn more about your options for ear reshaping, whether it's plastic surgery for ears or a different cosmetic treatment.
What Can Otoplasty Treat?
Otoplasty, also known as ear pinning surgery or ear reshaping surgery, is a cosmetic procedure that reshapes, resizes, or repositions the ear. It can correct congenital ear malformations (the type that are present from birth) or misshapen ears caused by trauma or injury. The goal of ear reshaping (plastic surgery for ears) is a more balanced facial appearance with ears that complement the other features, rather than distract from them.
Otoplasty treats many common ear conditions including:
Macrotia, or overly large ears
Protruding ears on one or both sides of the head
Cauliflower ear and other types of ear trauma
Unsatisfactory results from a previous cosmetic ear surgery
If you're unhappy with the appearance of your ears, come see Dr. Singleton and learn more about the benefits of this facial plastic surgery procedure.
Can Children Have Ear Surgery?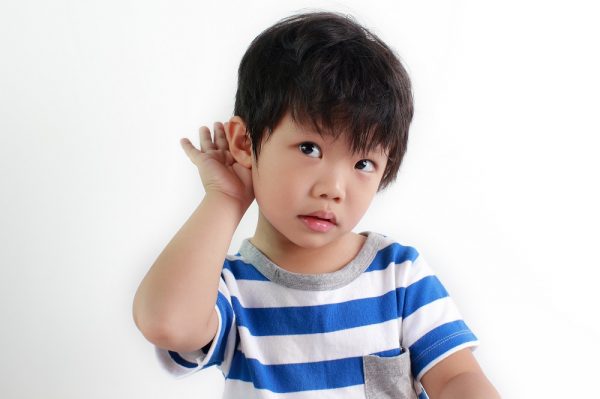 Otoplasty can be performed on children, teens, and adults. Come see Dr. Singleton to find out if your child is a good candidate for the procedure. After an examination, Dr. Singleton can offer personalized treatment recommendations and advice. He loves working with children and helping them to feel more confident about their appearance.
Otoplasty cosmetic ear surgery is a very rewarding procedure for many of our patients, often fulfilling a lifelong dream of a more aesthetically pleasing ear appearance. The first step to any cosmetic procedure is consultation. Contact our offices to schedule yours.
At Capital Facial Plastic Surgery, we want our patients to feel comfortable and at ease. We pride ourselves in providing an exceptional patient experience to everyone who comes in for a consultation, treatment, or follow-up check-up. Whether you'll be visiting us for a consultation on a surgical procedure like plastic surgery for ears or a non-invasive treatment like dermal fillers, you will feel like a VIP.
On the day of your consultation, you'll arrive at our elegant offices, conveniently located in Chevy Chase. You'll check in with our friendly staff and see the doctor quickly. A hallmark of our practice is attentive service. We don't believe in making patients wait around. We are devoted to providing personalized attention to each of our patients.
Each otoplasty ear reshaping surgery consultation includes an in-depth examination with our surgeon, an opportunity to ask questions, and detailed information about the cosmetic ear surgery procedure. Patients that are ready to take the next step can schedule their surgery; but don't worry, you won't be pressured if you need more time to decide. We want our patients to feel confident in their decision to pursue ear reshaping.
What Happens During Otoplasty?
Dr. Singleton creates a customized surgical plan for each ear reshaping patient. Your procedure may vary, depending on your anatomy and surgical goals. He is extensively trained in the latest surgical techniques for cartilage shaping and removal, and uses these skills to create a balanced and natural looking result.
Otoplasty incisions are usually hidden on the back of the ear; but occasionally, suturing or incisions will be required at the front of the ear to hold cartilage shape. Visible, front-of-the-ear incisions or sutures are placed in the folds of the ear to minimize their appearance.
After the cosmetic ear surgery procedure has been completed, the incisions are then closed, and the ears are bandaged. This bandaging serves a few important purposes including protecting the ear, keeping the surgical sites clean, and holding the ears in position during the initial phases of healing. Patients for ear reshaping surgery can see their new look as soon as the bandaging is removed, often in a few days.
If you have any questions about a procedure or wish to schedule a consultation with Dr. Singleton, please contact our office.
Schedule a Consultation
If you have any questions about a procedure or wish to schedule a consultation with Dr. Singleton, please contact our office.
The success of your ear reshaping surgery also depends on how well you have healed and recovered. An important factor in helping you achieve your desired results is how well your incisions heal, and much of the treated areas remained undisturbed as you heal and recover.
That said, it's important to know that keeping the ears protected is important during recovery from ear surgery. We'll give you detailed instructions to ensure that the delicate surgical sites remain undisturbed during healing. The bandaging must remain in place until Dr. Singleton recommends removal. To ensure comfort, you may be instructed to take prescription pain medication. Dr. Singleton will prescribe you the right pain medication on the day of your surgery.
Dr. Singleton meets with all post-op patients the day after surgery. During this visit, he'll check your healing and review the results of your procedure with you. You'll come in for a few additional post-operative checks after your otoplasty cosmetic ear surgery. These appointments are an important part of the surgical process. Please make every effort to attend all appointments after surgery.
Please be reminded that patients typically miss one to two weeks of work or school, so make all the necessary arrangements before your scheduled surgery.
Ear Surgery and Children: A Parent's Guide to the Procedure
Choosing cosmetic surgery for a child can be a difficult decision for a parent to make. Dr. Singleton is aware of the many emotions that parents face as they consider ear surgery for their child. If you're interested in the procedure, schedule a consultation with Dr. Singleton for both you and your child. The choice to pursue ear surgery will be a collaborative decision between the parent, the child, and Dr. Singleton.
Children should be at least 5 years old before ear surgery is considered. Prior to this age the cartilage isn't stable enough for surgery. A certain level of emotional maturity is needed for a successful surgery. Children should be able to follow instructions and willing to cooperate. Dr. Singleton will talk to your child to explain the procedure and to assess their readiness before recommending surgery.
Some children aren't ready for ear reshaping at a young age and will benefit from waiting for the procedure.
Each ear plastic surgery consultation we offer includes time for questions and answers. We encourage patients to make a list of their questions and bring it to their initial consultation. In the meantime, you can find answers to top otoplasty surgery questions below.
Talk to a licensed and experienced facial plastic surgeon about your ear reshaping surgery
If you're ready to reveal better-looking ears that perfectly complement your facial features, please feel free to call Capital Facial Plastic Surgery at (240) 630-8175 to schedule a one-on-one consultation with Dr. Singleton. You may also click here to schedule your appointment for a cosmetic ear surgery consultation.
Face Lift
Mini Facelift
Lip Augmentation
Fat Transfer
Chin Augmentation
Rhinoplasty
Revision Rhinoplasty
Neck
Blepharoplasty
Brow Lift
Ears