Revision Rhinoplasty in Chevy Chase & Washington, D.C.
Revision rhinoplasty, a type of corrective nose surgery, can address structural, functional, and aesthetic issues after rhinoplasty. The need for a second surgery can be incredibly frustrating and patients often feel discouraged. Turn your frustration into excitement by working with a skilled rhinoplasty surgeon to address and correct problems from a previous nose surgery. Dr. Singleton, a revision rhinoplasty specialist in the Chevy Chase and Washington, D.C. areas, can help alleviate nasal complications after rhinoplasty.
Revision procedures can be more complex than a first-time nose surgery due to scar tissue and structural changes. At Capital Facial Plastic Surgery, we understand the unique concerns that revision patients face and are dedicated to ensuring a good result from your procedure. Contact our office today and schedule your consultation with Dr. Adam Singleton.
What Is Revision Rhinoplasty?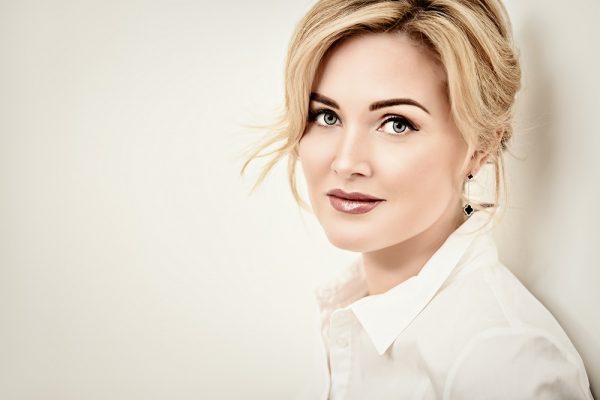 When a previous nasal surgery didn't achieve the intended results or when breathing difficulties arise after rhinoplasty, a specialized procedure known as revision rhinoplasty is used to correct and enhance the nose. This procedure is one of the most difficult facial plastic surgery procedures and often requires advanced surgical techniques due to scar tissue, missing or removed cartilage and bone, and structural abnormalities from earlier procedures. This procedure requires a skilled facial plastic surgeon with training in advanced rhinoplasty techniques to successfully navigate the complexities of this procedure.
Revision rhinoplasty can address many functional and aesthetic nasal concerns after nasal surgery including:
Humps, bumps, and recessions on the nasal bridge
Large, small, or misshapen nostrils
Nasal asymmetry
Nasal tip abnormalities
Crooked nose
Breathing difficulties
Injury or nasal trauma
If you've already had rhinoplasty and need additional nasal surgery, choose a revision rhinoplasty specialist for your secondary procedure. Dr. Singleton has extensive training in this difficult and complex type of nasal surgery. He loves working with patients in the Washington, D.C. area to improve their breathing and nasal appearance.
Revision Rhinoplasty: From Start to Finish
Patients interested in exploring their options for revision rhinoplasty in Chevy Chase & Washington, D.C. can contact our offices to schedule a one-on-one consultation with our skilled plastic surgeon, Dr. Singleton. Since this procedure is so complex and individualized, a consultation is necessary to determine the best surgical approach.
Dr. Singleton will carefully examine the nose, assessing breathing function and locating the problems from the previous procedure. Many surgeons use a reductive technique where bone, cartilage, and soft tissue are removed from the nose. Reductive rhinoplasty can lessen the sense of smell and often leads to structural abnormalities. These functional problems may arise shortly after an original rhinoplasty or many years later. The small nasal size created through reductive rhinoplasty can appear unnatural and out of balance with a patient's other facial features.
Revision nasal surgery after a reduction procedure often requires that additional tissue be placed into the nose. Dr. Singleton is extensively trained in all rhinoplasty techniques including auricular (ear) cartilage and rib cartilage harvest and grafting. Cartilage is extracted from either the ear or rib area and is transplanted into the nose to provide additional structure and necessary support.
When extra cartilage is needed, Dr. Singleton will carefully harvest it in a short additional procedure performed at the same time as your rhinoplasty.
Auricular Cartilage Harvest
A small incision is hidden behind the ear. Dr. Singleton extracts cartilage that is not needed for ear appearance or function. This cartilage is shaped and used to build up the nose.
Rib Cartilage Harvest
A very small 1-2 inch incision is made below the chest/breast. This incision is carefully concealed to minimize the appearance of scarring. The cartilage is removed from the rib and is used to provide structure to the nose.
Dr. Singleton usually relies on an open rhinoplasty technique for revision procedures. This means that a small incision will be made across the columella, or base of the nose. Full visualization allows for better access to the interior of the nose and improves results. Although an external incision is used for this type of rhinoplasty, most patients find that it heals beautifully and that scarring is unnoticeable.
Dermal Fillers for Revision Rhinoplasty
In addition to our revision rhinoplasty surgical offerings we also use dermal fillers for non-surgical nasal correction. Fillers can be used to fill in hollows and recessions and to add additional volume to the nose. Fillers cannot correct structural or breathing problems.
Patients who choose dermal fillers or non-surgical rhinoplasty will require regular re-treatment, typically once or twice a year. Surgical revision offers a longer lasting, permanent result.
Dr. Adam Singleton: Revision Rhinoplasty Specialist in Chevy Chase and the Washington, D.C. areas
We realize that revision rhinoplasty can be a difficult procedure. Patients are often frustrated at the need for a secondary procedure and are worried that results may not meet expectations. Dr. Singleton understands your concerns and is ready to help you have a more positive rhinoplasty experience. He often works with patients who are dissatisfied with the results of a rhinoplasty they received elsewhere. We want to be the last rhinoplasty surgeon you'll have to visit.
A key to Dr. Singleton's approach is clear communication. He enjoys meeting with patients and providing them with clear and easy-to-understand information. This starts at the consultation where he will explain your options and the expected results. Since revision surgery must build upon the results of your previous procedure, there may be some limitations in the results we can achieve. We want you to understand your possibilities so you can make an informed choice about your procedure.
Dr. Singleton is an active participant during every stage of the plastic surgery process. From the very first consultation, he'll meet with you each time you come in. He performs all consultations, pre-operative checks, and post-operative visits himself. If you're feeling a bit nervous about your procedure, rest assured that Dr. Singleton will be available and present throughout the process.
Revision Rhinoplasty FAQs
If you have questions about this procedure, call our offices and schedule a consultation with Dr. Singleton. Discover answers to common questions below:
Recovery times are similar to a first-time open rhinoplasty. Patients who require cartilage harvesting will have additional surgical sites, either behind the ear or on the rib area. Plan on missing 1-2 weeks from work and avoiding strenuous activities for about a month. Most patients recover quickly from this procedure.
Good candidates for revision surgery are in good health and do not smoke. Revision surgery is performed on patients who have received a previous rhinoplasty and are unhappy with their results for cosmetic or functional reasons.
To achieve good results from revision surgery, your nose needs to heal before operating again. Dr. Singleton recommends waiting at least a year before considering a revision treatment.
If you're unhappy with the results of your previous rhinoplasty, come see Dr. Singleton for revision rhinoplasty in the Washington, D.C. area
If you have any questions about a procedure or wish to schedule a consultation with Dr. Singleton, please contact our office.
Schedule a Consultation
If you have any questions about a procedure or wish to schedule a consultation with Dr. Singleton, please contact our office.