Better Skin Quality Through Laser Resurfacing in Chevy Chase & Washington, D.C.
A facelift or browlift can remove excess skin and rejuvenate your look, but your results are largely determined by your skin quality. If aging or sun damage has left your skin looking blotchy, wrinkled, and dull, a laser skin resurfacing procedure can help you rediscover younger and healthier skin.
At Capital Facial Plastic Surgery, we offer fractional CO2 laser treatments to improve skin quality and address common skin concerns, from wrinkles and fine lines to uneven skin tone, and dull-looking skin.
Is this treatment right for you? Call our office to learn more about our laser skin resurfacing procedure in the Chevy Chase and Washington, D.C. areas. Our friendly office staff can answer your questions and schedule a consultation if you're ready to take the next step. During a consultation, our fellowship-trained plastic surgeon Dr. Adam Singleton can explain the procedure, discuss laser skin resurfacing side effects, and laser resurfacing recovery time, among others, to help you make a more informed decision about whether or not to undergo treatment or discuss other options. Dr. Singleton will also make treatment recommendations based on your skin's appearance and your aesthetic goals. Better skin quality is possible with the right laser treatment.
How Does Laser Resurfacing Improve the Skin's Appearance?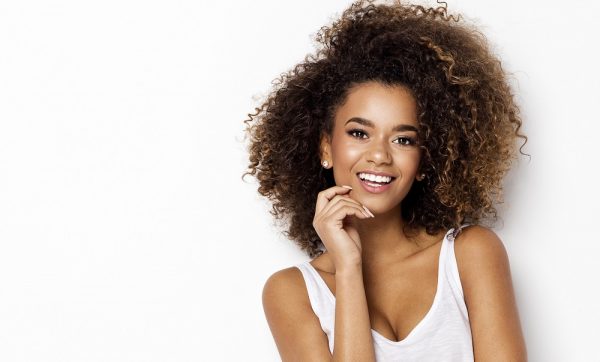 A fractional laser treatment removes damaged skin, layer by layer. It delivers laser energy to create tiny columns of controlled injury, which targets and destroys damaged skin. A fractional laser is very precise and treats only a fraction of the skin, hence the name, leaving surrounding skin untouched. This speeds-up the healing process, and significantly reduces downtime after a laser treatment, whether it's a laser treatment to even out your skin tone or laser skin resurfacing for scars, especially acne scars.
How Does a Laser Skin Resurfacing Procedure Work?
As mentioned above, laser skin resurfacing peels off the top layers of the skin, focusing only on the targeted treatment area/s. Removing damaged skin jumpstarts the body's healing and regeneration processes. New skin cells form, resulting in tighter, smoother, and younger-looking skin. A fractional laser treatment can address a variety of skin concerns including fine lines and wrinkles, acne scars, sun damaged skin, age spots, hyperpigmentation, dullness, birthmarks, uneven pigmentation, and enlarged pore size.
Common Laser Skin Resurfacing Side Effects
Patients who received laser skin resurfacing for scars and other skin concerns may experience swelling after treatment. This is a common side effect and is generally not a cause for concern. Other side effects you may experience include the following:
Redness
Itching
Stinging sensation
These should resolve on their own in a few days. You may be prescribed over-the-counter pain medicine to help ease the discomfort after treatment. Healing and recovery may take several days, from one week to ten days, sometimes up to 21 days, depending on the size and number of areas treated.
After treatment, it's also normal to experience peeling and crusting as these are both part of the healing process. These should also resolve on their own after a few days, usually between five and seven days.
Your Laser Resurfacing Consultation: What to Expect
Is a laser skin resurfacing procedure right for you? We encourage all interested patients to come in for a consultation. Our facial plastic surgeon will discuss the procedure, common laser skin resurfacing side effects, and average laser resurfacing recovery time. The doctor will also thoroughly examine the skin, so they can make the appropriate treatment recommendations. We're committed to a quality patient experience from your very first interaction with us. At your consultation you can expect:
Prompt service without long waits
Plenty of time to ask questions
Detailed information about the procedure you're considering
A pressure-free consultation experience
Schedule your consultation by contacting our offices. We look forward to meeting you!
We use the UltraPulse laser from Lumenis for all our fractional laser treatments. This device is the most powerful CO2 laser in aesthetic medicine and was specially chosen for our practice by Dr. Singleton after extensive research into the best available laser treatments.
The UltraPulse laser penetrates deeply to ensure stunning transformations. It is also versatile and can be used for everyday treatments as well as complex skin concerns. If you would like to learn more about this revolutionary device for a precise laser skin resurfacing procedure, please feel free to contact us at (240) 630-8175 to schedule a consultation with Dr. Adam Singleton.
To ensure the best possible results for our patients, Dr. Singleton performs all laser treatments himself. He has extensive experience with this device and can successfully treat a variety of aesthetic concerns using this powerful laser.
Laser Resurfacing Frequently Asked Questions
We are happy to answer any questions you may have about laser resurfacing with our fractional CO2 laser. If you have questions regarding laser skin resurfacing for scars or other skin issues, come in for a consultation and get answers from a trained facial plastic surgeon.
If you have any questions about a procedure or wish to schedule a consultation with Dr. Singleton, please contact our office.
Schedule a Consultation
If you have any questions about a procedure or wish to schedule a consultation with Dr. Singleton, please contact our office.
Talk to an experienced and licensed facial plastic surgeon for your concerns
If you want to learn whether or not a laser skin resurfacing treatment is the right fit for you, please feel free to call Capital Facial Plastic Surgery at (240) 630-8175 to schedule a one-on-one consultation with < a href="https://www.capitalfps.com/about-dr-singleton/">Dr. Adam Singleton. You may also click here to schedule your appointment.