Dramatic Chemical Peel Results in Chevy Chase & Washington, D.C.
A chemical peel procedure removes the outermost layers of skin using a chemical solution. This reveals fresh, new skin, often with fewer wrinkles and a more even skin tone. Our patients love the non-surgical facial rejuvenation they achieve with chemical peel treatments at Capital Facial Plastic Surgery (serving Chevy Chase and the Washington, D.C. areas), particularly patients who have undergone our chemical peel for acne scars treatment.
Chemical peels have been a staple treatment in the aesthetic industry for more than 100 years. As advancements in the industry continue, chemical peels have become more effective with less post-procedure discomfort. They have remained a popular choice for their consistent and effective results. This facial peel procedure is non-surgical and minimally invasive, allowing you to discover your best look without a lengthy recovery period.
Dr. Singleton uses exclusively PCA Skin chemical peels. PCA Skin has been at the forefront of chemical peel procedures for the past 25 years; and has pioneered enhanced Jessner's Peels and retinol peels. Dr. Singleton loves PCA peels because they offer fantastic results with minimal downtime.
Chemical Peel Treatment at Capital Facial Plastic Surgery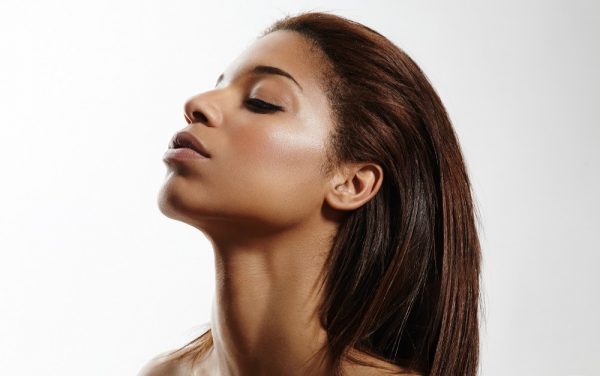 We perform all chemical peel procedures in a private treatment area at our luxurious Chevy Chase office. We offer both light and light to medium depth peels. The facial peel treatment process is similar for all the peels we offer and requires three distinct steps. Here is a quick look into a chemical peel procedure at our clinic:
Cleanse: To prepare the skin for a chemical peel procedure, it is gently cleansed. This removes surface dirt and oils so the peel can penetrate more evenly.
Application of Chemical Solution: The facial peel solution is brushed onto the skin and left in place for a few minutes. Patients report a tingling, burning, or stinging sensation. Generally, deeper peels yield a stronger sensation.
Correction and Protection: After the solution has worked its magic, corrective serums are applied. These are hand-picked in a custom regimen by our team to treat your various skin concerns. SPF 45 is then applied to protect the skin after the patient leaves the office following their chemical peel for acne scars (and other skin concerns) treatment.
All patients who have undergone a chemical peel procedure at Capital Facial Plastic Surgery receive a one-week, post-peel skin care regiment to follow. Patients for our chemical peel procedures come to us with a variety of skin concerns. We offer several different peels to address these varying needs.
Our chemical peels include:
Modified Jessner's
The modified and enhanced Jessner's peel from PCA Skin is a type of light, superficial facial peel. This means that it only removes the outer layer of skin to provide a light exfoliation. This chemical peel procedure can treat uneven pigmentation, dryness, acne, and mild wrinkling. This is a gentle, all-purpose peel with a minor recovery and no downtime. For patients with pigmentary concerns, a skin lightening agent can be used with these peels to lighten discolorations on the skin.
TCA (trichloroacetic acid)
Retinol
We'll work with you to choose a peel and treatment schedule for your skin concerns.
If you have any questions about a procedure or wish to schedule a consultation with Dr. Singleton, please contact our office.
Schedule a Consultation
If you have any questions about a procedure or wish to schedule a consultation with Dr. Singleton, please contact our office.
Recovery After a Chemical Peel
There is not one common and exact recovery experience for all patients. Recovery experiences after a chemical peel will vary from one patient to the next. In general, however, patients who receive a medium depth facial peel will typically have stronger post-procedure effects than patients who receive a lighter peel. We'll tell you what to expect during your consultation, before your treatment.
While recovery experiences do vary from patient to patient, there are common side effects that patients may experience after a chemical peel procedure.
Common side effects after a chemical peel include the following:
Redness that may last for a day
Dryness
Flaking or peeling skin
Changes in skin color or tone
Stinging
Patients usually experience these side effects on the actual day of treatment only. They tend to fade quickly after. With lighter peels, many patients return to work immediately after treatment. Dryness and flaking of the skin may persist for a few days longer.
Remember that the skin will be more sensitive after a chemical peel procedure, especially when exposed to the sun. Patients are reminded to limit their time in the sun and apply a generous amount of broad-spectrum sunscreen before stepping out. It is also important to keep the skin properly moisturized. We give each patient detailed information about recovery after the procedure, as well as a post-peel skin care kit to achieve optimal results.
Common Questions About Chemical Peel Procedures
Learn more about chemical peels, from chemical peels for acne scars treatment to a light facial peel by paying us a visit at Capital Facial Plastic Surgery. We love teaching new and seasoned patients about the benefits of this transformative skincare treatment. We're sharing answers to common questions about chemical peels below. Reach out if you don't see your question on the list and we'll happily answer it for you.
The chemical peel solution remains on the skin for a very short period of time, often just 2-3 minutes. During this time, you may a experience tingling, burning, or stinging sensation. Most patients find the chemical peel procedure slightly uncomfortable, but very tolerable, for only a few minutes. Medium depth peels are generally more uncomfortable than our light peels.
We use a fan on the skin during the facial peel treatment to ease and minimize discomfort.
Patients for chemical peel procedures often report an improvement in their skin's appearance almost immediately after a peel. Redness can occur at first but this usually resolves within a day. A few days following your chemical peel treatment, you will notice that your skin is starting to look just a bit brighter and smoother, and more radiant.
Patients with darker skin tones can safely receive a chemical peel treatment. Dr. Singleton often recommends a superficial peel for darker skinned patients since the risk of complications and discoloration is lower. During your initial consultation for a chemical peel procedure, Dr. Singleton will perform a thorough evaluation of your skin condition and medical history to accurately determine if a chemical peel treatment is the right fit for you or if you will benefit more from another form of cosmetic treatment.
Chemical peel procedures offer dramatic improvement to the skin's color, quality, and appearance. Call Dr. Adam Singleton in the Washington, D.C. area for consultation and to schedule your first (or next) chemical peel treatment.
Schedule your facial peel consultation today
Are you eager to have flawless-looking skin? If you're ready to regain your youthful glow and reveal a healthier, more radiant skin, please feel free to call Capital Facial Plastic Surgery at (240) 630-8175 to schedule a one-on-one consultation with < a href="https://www.capitalfps.com/about-dr-singleton/">Dr. Adam Singleton. You may also click here to schedule your appointment.
If you have questions regarding our chemical peel procedures, a one-on-one consultation is the perfect opportunity for you to learn more about how a chemical peel can do wonders for your skin. If a chemical peel isn't right for you, you can rest assured he will work with you to find the perfect solution to your skin concerns, and help you achieve your treatment goals.