Neck Lift in Chevy Chase & Washington, D.C.
Sagging skin on the neck is a common complaint as patients begin to age. It can be treated with a surgical procedure known as a neck lift, or lower rhytidectomy. This procedure addresses aging in the jaw, neck, and lower chin. Results from this procedure are long lasting.
A neck lift provides focused rejuvenation to the neck and jawline. It is ideal for treating "turkey necks," neck banding, jowls, and double chins. At Capital Facial Plastic Surgery, this procedure is performed by our fellowship-trained facial plastic surgeon, Dr. Adam Singleton. He is known for his natural looking neck rejuvenation results throughout the Washington, D.C. area. 
We invite you to learn more about neck lift surgery by contacting our offices to schedule a consultation.
Common Signs of Aging in the Neck
Like the face, the neck is constantly exposed to the elements. Unfortunately, the neck is often neglected when it comes to sun protection and skin care. This can mean early aging in the neck area, sometimes well before facial aging becomes significant. Common signs of aging in the neck include:
The development of jowls, loose skin and fat on the lower face
Fat under the chin, also known as a double chin
Muscle banding (platysma banding)
Relaxed skin and wrinkling on the neck
The solution for these problems is a surgical neck lift, a procedure that removes skin and fat on the neck and tightens the muscles. A neck lift treats the neck, jawline, and under chin area. This procedure is often paired with facelift surgery but can be performed alone on patients with minimal facial aging.
What Happens During a Neck Lift?
We are pleased to offer neck lift surgery in the Washington, D.C. area. Our office serves patients throughout the D.C. metropolitan area including Bethesda and Chevy Chase. All our facial plastic surgery procedures are performed at an offsite surgical center, conveniently located close to our office.
Patients receive two primary neck lift incisions. The first begins at the ear and is hidden along the cartilage until the bottom of the ear is reached. It continues around the backside of the ear. An additional incision may be placed under the chin to address fat deposits and muscle laxity in this area. Dr. Singleton rejuvenates the neck area by tightening muscles, repositioning tissues, and redraping the skin. Excess skin is removed and liposuction is performed, if necessary. After ideal results are achieved, Dr. Singleton will close the incisions and the recovery process begins.
Most patients are able to return home a few hours after their procedure. You'll return to see us for post-operative checks multiple times, starting the day after surgery. Dr. Singleton performs all post-operative checks himself and does not delegate this important task to a nurse practitioner. You'll see him at every visit and he is an active participant in all steps of patient care.
If you have any questions about a procedure or wish to schedule a consultation with Dr. Singleton, please contact our office.
Schedule a Consultation
If you have any questions about a procedure or wish to schedule a consultation with Dr. Singleton, please contact our office.
Recovery After Your Neck Lift
Patients return home shortly after their procedure to recover in a comfortable, familiar location. Each patient needs to choose an adult caregiver to help them during the first few days after their procedure. This caregiver will meet with Dr. Singleton after the procedure for some final recovery instructions. We encourage patients to have an adult nearby for the first 24-48 hours.
Neck lift recovery progresses quickly and many patients begin to resume daily activities after only a day or two. This recovery timeline will give you a better idea of what to expect as you recover from your procedure.
Day of Surgery
Rest as much as you can the first day. Your body needs rest as it heals from surgery.
Day After Surgery
1-2 Weeks After Surgery
3-4 Weeks After Surgery
Common symptoms during recovery include bruising and swelling. Keep the head elevated to reduce the occurrence of these post-surgical effects. Do not ice the neck area as this can compromise blood flow and lead to complications. We'll provide detailed recovery instructions before your procedure and a prescription for pain medication if it is needed.
Our friendly staff is available to answer questions and address concerns during recovery, so feel free to get in touch.
Neck Lift vs. Facelift: Which Procedure Is Right for Me?
Some of our patients are confused at the differences between a neck lift and facelift. We'll provide treatment recommendations during a consultation to help you decide which procedure is best suited to your needs.
A neck lift addresses aging in the neck only. It is ideal for patients with a double chin, jowls, or a "turkey neck".
A facelift addresses aging in the mid and lower face. It also improves the appearance of the jawline and chin area. A facelift is ideal for patients with sagging facial skin, jowls, lines and wrinkles around the mouth and nose, etc.
Many patients can benefit from both a facelift and a neck lift. Pairing these procedures together allows for a shared recovery, reducing downtime after the procedure. Dr. Singleton often performs combined face and neck lift procedures.
Dr. Singleton for Your Neck Lift in Chevy Chase and the Washington, D.C. Areas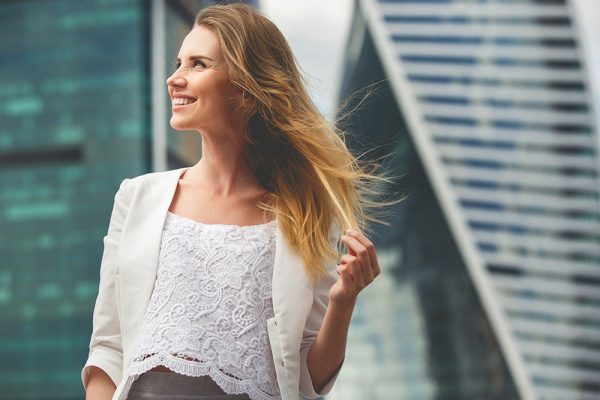 Dr. Singleton is a top pick for neck lift surgery in the Washington, D.C. area. Patients choose Capital Facial Plastic Surgery because we are:
Conveniently Located: Our office is in a convenient location for patients in Chevy Chase, Bethesda, and the surrounding Washington, D.C. areas. Patients find our facility is elegant and welcoming. We want you to feel at home!
Patient Focused: Our patients are our priority. We strive to see each patient on-time, without extensive wait times or delays. You won't feel rushed here. We give each patient quality time to ask questions, address concerns, and review treatment options. We want patients to feel comfortable, relaxed, and pampered when they visit us.
Skillfully Trained: Adam Singleton is fellowship trained in facial plastic surgery. Fellowship programs are highly competitive and are taught by industry leaders and top doctors in each field. Dr. Singleton has the skills and training needed for stunning neck lift results.
Don't let your neck tell the secret of your age. If you have loose, sagging skin in the neck area, visit Capital Facial Plastic Surgery for a neck lift consultation. We look forward to helping you decide if this rejuvenating procedure is right for you.
Frequently Asked Questions About Neck Lifts
Every neck lift consultation we offer includes time for questions and answers. We encourage patients to make a list of their questions and bring it to their initial consultation. Find the answers to the most commonly asked questions below.