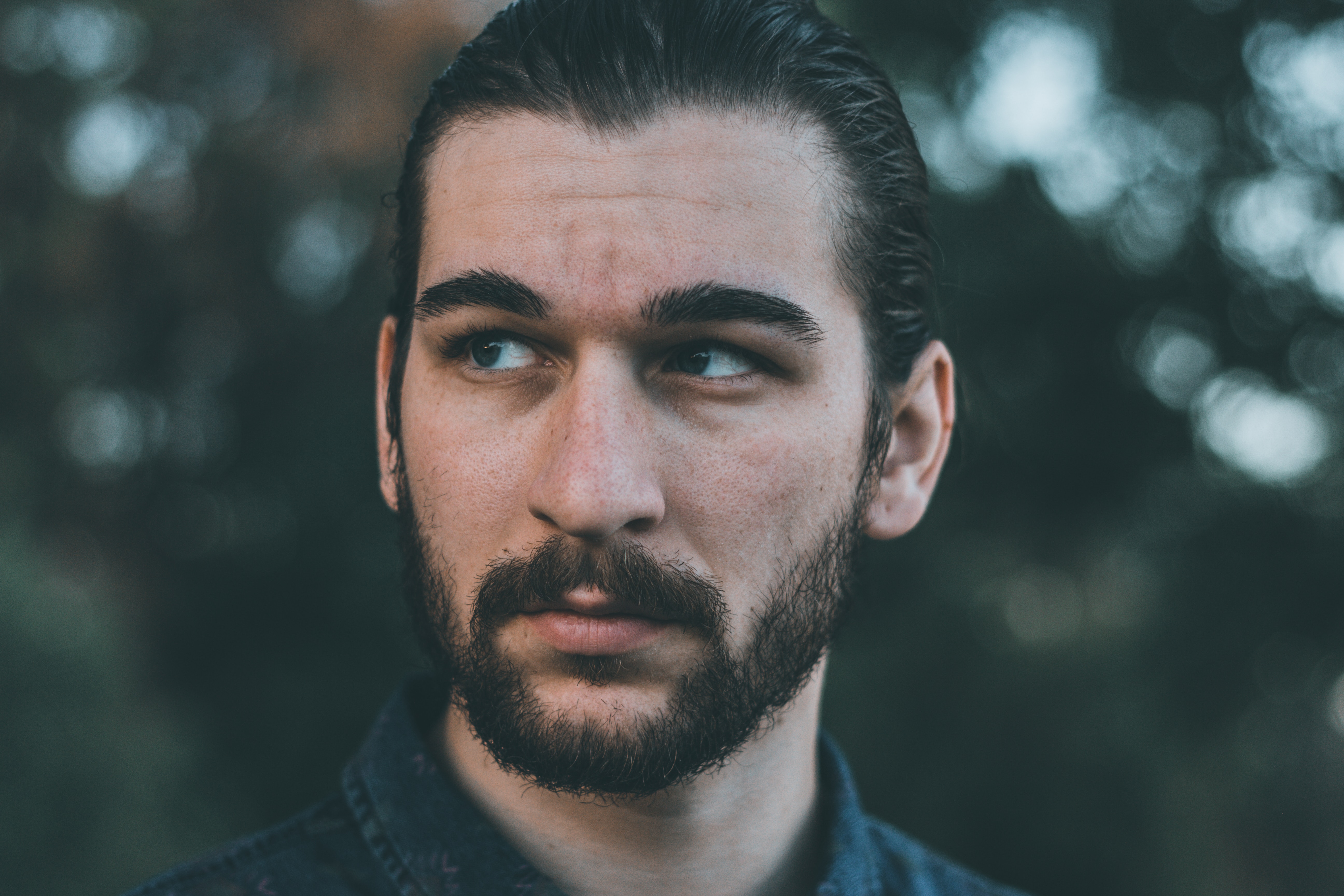 The passing of time affects men differently than women when it comes to their faces. Men commonly experience the appearance of fine lines, deep forehead wrinkles, sagging of the cheeks, and jowls. The use of dermal fillers to reduce these visible signs of an aging face is quickly becoming a trend with our male patients. 
If volume loss at the mid-to-lower face is causing unwanted wrinkles and creating a sagging effect, or your face seems to be prematurely aging due to excessive sun exposure, dermal fillers are a safe and convenient option to restore that youthful, handsome face. Although facial rejuvenation is possible through a facelift for dramatic improvement, dermal fillers provide a non-surgical approach with little to no recovery or downtime. Botox® is also an option to enhance facial improvement and can be done concurrently with dermal fillers to enhance results. 
Juvéderm® for Men
For men who are concerned about creases that reside around the mouth, unwelcome wrinkles, or a loss of facial volume that causes the skin to sag, Juvéderm® is the only FDA-approved filler to smooth severe to moderate wrinkles in the areas of the mouth and nose. It is formulated to use naturally-occurring compounds that attract moisture to keep skin full. It improves:
Smile lines about the mouth and nose

Marionette lines from the chin to the mouth

Creases around the corner of the lips

Lip lines
Hyaluronic acid is the active ingredient that replenishes lost volume to lift the mid-face and smooths over the wrinkles and fine lines. Treatments are quick, taking as little as 15 minutes, and you can return to your normal activities after leaving our office. You will notice a gradual improvement in the texture of your skin over the next three to five days, and your results will last up to 12 months.
Radiesse® for Men
Visible creases and lines around the mouth and nose don't just happen in women; they are common cosmetic complaints from men as well. Radiesse® injections can be adapted to the distinctive needs of the male patient by reducing facial folds and wrinkles to restore smooth facial skin texture for our DC men. The injections deliver a convenient alternative to more invasive procedures with multiple benefits, including: 
An immediate lift which erases lines and wrinkles for a tighter skin texture

Enhanced collagen production for results which can last for up to one year
Radiesse® contains calcium microspheres in a gel that integrates well into the dermal tissue for subtle, natural-looking results. You will want to make sure you choose a well-qualified injector to ensure the best possible outcome. 
Learn More
Both Juvéderm® and Radiesse® offer a family of multiple injectables that can be tailored to your unique facial anatomy and cosmetic concerns. Unlike most medical spas and skincare clinics, our dermal filler treatments are performed by our board-certified facial plastic surgeon, Dr. Adam Singleton. As he is committed to excellent results and the highest standard of patient care, he will be involved in every part of your cosmetic procedure experience. To learn more, simply schedule a consultation today.
Call or schedule a consultation with fellowship-trained plastic surgeon Dr. Singleton today.