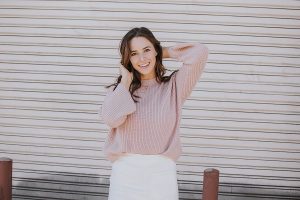 Everyone wants to look their best, but with busy lives, it can be hard to fit cosmetic treatments in. This is especially true for surgical procedures. Although surgery provides long-lasting rejuvenation, taking several days off work for recovery can be a struggle for busy professionals. Can non-surgical cosmetic treatments help you delay or avoid surgery?
Our non-surgical offerings are popular among patients who want to avoid or delay surgery, for whatever reason. These treatments are also used for maintenance after a surgical procedure and can extend the results from treatments like facelift, brow lift, and blepharoplasty. We offer many non-surgical treatments at Capital Facial Plastic Surgery in Chevy Chase, and believe that non-surgical and less invasive offerings hold a valuable place in the aesthetic industry. These treatments are important, but they do not replace or replicate the results of a surgical cosmetic treatment. Our surgical and non-surgical cosmetic treatments serve different purposes, both important to achieving your ideal look.
What Can Non-Surgical Treatments Do for Me?
Non-surgical cosmetic treatments offer many benefits. These treatments often require a smaller initial investment than a surgical procedure. Our non-surgical treatments are typically less invasive than surgery, allowing for reduced downtime and easier recovery experience. Results can be impressive when the right non-surgical treatment is performed by a highly trained practitioner like Dr. Singleton.
You can do a lot without surgery! Our non-surgical treatments can help you:
Smooth Wrinkles- Wrinkles are a common facial complaint and can be temporarily treated without surgery. Botox® or Xeomin® can be used to smooth dynamic wrinkles, like crow's feet and the parallel lines between the brows. Dermal fillers smooth creases around the nose and mouth. These treatments can take the edge off aging, softening the telltale signs of the advancing years and helping to maintain a younger appearance. Since the results from these injectable treatments are temporary, patients must come in every few months for for maintenance treatments.
Restore Youthful Facial Contours – For mid-face volume loss, we often use injectable dermal fillers. Hyaluronic acid fillers provide natural looking volume. They can augment the lips, fill in lines and creases, smooth hollows, and more. Dr. Singleton performs all our filler treatments himself and is an experienced injector.
Enhance the Lips – Non-surgical lip enhancement uses fillers to lift downturned lips, smooth lip lines, and address age-related lip thinning.
Eliminate a Double Chin – Injectable Kybella® is our go-to pick for erasing unwanted fat from under the chin. No incisions are needed, and recovery after Kybella® is minimal for most patients.
Even Skin Tone and Improve Skin Quality – Chemical peels and laser treatments can smooth and improve the appearance of the skin. We offer peels in varying strengths from light to medium depth, depending on the severity of the skin concerns. We also offer laser rejuvenation With so many options, we can customize your treatment to your skin and lifestyle. No downtime, no problem!
Don't feel like you need to choose treatments alone. Dr. Singleton can make recommendations for your specific skin concerns. Give us a call!
Capital Facial Plastic Surgery- Making Non-Surgical Cosmetic Treatments More Accessible
Save time while looking your best by choosing Capital Facial Plastic Surgery for your non-surgical cosmetic treatments. We've all spent too much time in a waiting room, but that isn't an experience you'll have here. We want our patients to feel pampered and valued after a visit with us. We know you're busy and we pledge to respect you by minimizing wait times and ensuring that each patient receives the quality time and attention they deserve from our staff and surgeon.
You can also feel confident in your results. Our patients see Dr. Singleton at each visit and, unlike many plastic surgery practices, he performs all injectable and laser treatments himself.
There is a time for plastic surgery, but if you need to wait, we've got you covered. Call 240-630-8175 to schedule non-surgical cosmetic treatments in Chevy Chase.