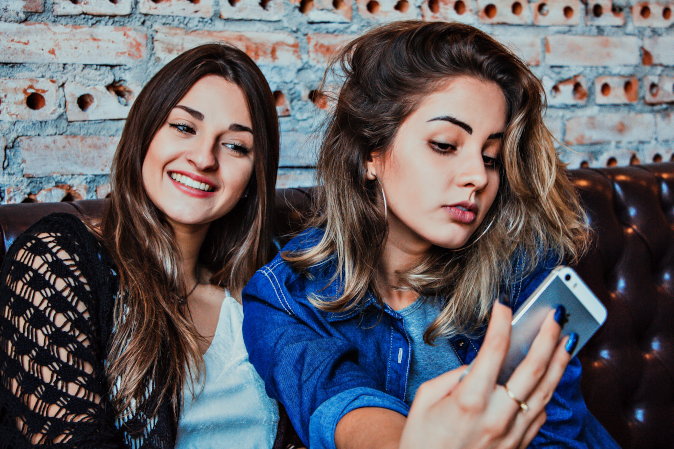 What does a typical Botox® patient look like? Botox® is one of the most popular treatments at our Washington, D.C., area plastic surgery practice, largely because there isn't an ideal patient. Our older patients love to smooth lines and relax creases, while younger patients choose Botox® to slow aging dramatically. From baby boomers to millennials, our patients love smoothing and rejuvenating with Botox® at any age.
Botox® contains a specialized protein to block nerve signals to specific facial muscles. It keeps the muscles that cause lines from contracting and wrinkling the skin. By relaxing these muscles, wrinkles fade away. Botox® smooths wrinkles, but it won't keep you from smiling, laughing, and making other normal facial expressions. It also doesn't treat all wrinkles, just dynamic ones that are caused by muscle contractions. We love it for crow's feet, forehead creases, and those parallel "11" wrinkles between the brows.
Botox® works well at almost any age but is especially popular with our patients in their 20's and 30's. Learn why Millennials adore Botox® and Dysport, the two botulinum toxin treatments we offer at Capital Facial Plastic Surgery.
Prevention Is Easier than Reversal
Aging is natural and signs of aging happen to us all, but cosmetic procedures can reverse these effects as they occur. While surgical treatment tightens facial muscles, lifts drooping tissues, and removes excess skin to restore a youthful facial look, not every patient wants or needs a facelift – especially patients who are in their 20's and early 30's. Botox® for works a little differently than the standard plastic surgery procedure. Rather than reversing aging after it happens, this treatment starts working before signs of aging become pronounced. Botox® is non-surgical and less invasive than surgical treatment.
Our millennial patients use Botox® to treat trouble areas and problem spots early in the aging process. It is a supplement and enhancement to good skin maintenance and complements your efforts in skin care and sun protection. Don't wait until your 40's to enjoy the benefits of Botox®.
Stunning Results, No Downtime
Our office is just a short metro ride away from our nation's capital, and young professionals flock to this area to work in politics and business, shaping our country and changing the future. We understand our young patients are busy with their careers, hobbies, and personal lives; these patients don't have time for recovery or downtime, which is why Botox® at our centrally-located office is the perfect choice.
Botox® is ideal for the busy millennial. The 15-minute treatment is one of the shortest we offer. Our patients love that they can squeeze Botox® or Dysport into a lunch break, often with time left over to grab a quick bite on the way back to work. There are few activity restrictions after treatment and no need for downtime.
Trusted Safety Record
Millennials are smart and savvy, often carefully researching treatments before they ever visit our office for a consultation. Botox®'s safety record doesn't disappoint. The treatment first received FDA approval in 2002.
Dr. Singleton has carefully evaluated the safety records of Botox® and Dysport to ensure they meet his exacting safety standards. He has extensively trained in using these products, and administers all injectable treatments himself, ensuring optimal safety and the best possible results. 
Botox® and Dysport in the Washington, D.C., area
Millennials love Botox®, and we're certain that you will too. Call Capital Facial Plastic Surgery in Chevy Chase, MD, to schedule your first Botox® treatment. We also offer Dysport, a similar treatment to Botox® with a few unique benefits that we'll discuss during your consultation. Learn more about Botox® in the Washington, D.C., area today.