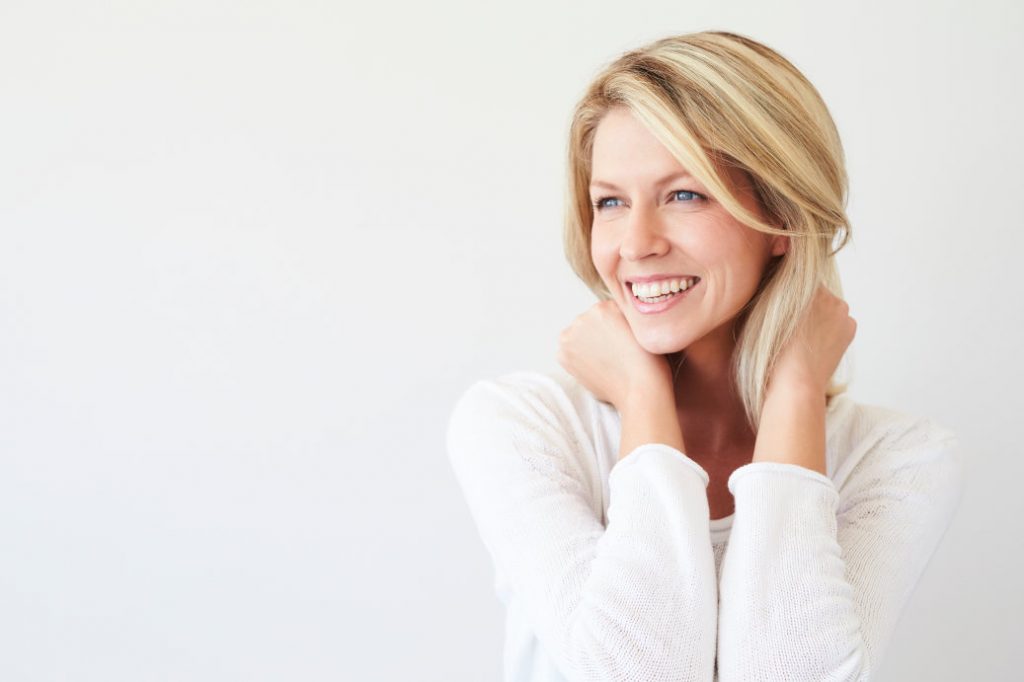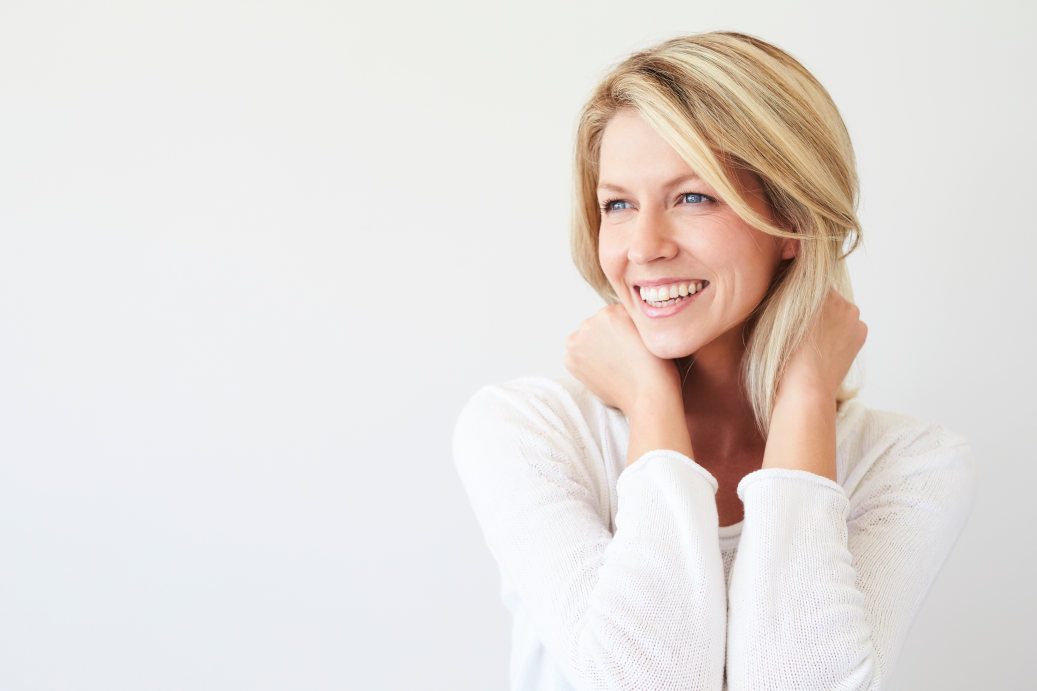 Capital Facial Plastic Surgery is here to partner with you through the many transitions in your life, helping you to look and feel your best every step of the way. We specialize in facial rejuvenation, offering surgical and non-surgical options to our patients in the Washington, D.C., metro area. Call us to explore your options for facial rejuvenation or to schedule a consultation with Dr. Adam Singleton, our fellowship-trained plastic surgeon.
Rejuvenation Starts with Fillers
Cosmetic aging is a slow and gradual process. At first, you may not notice the subtle changes occurring around the eyes or at the jawline. These subtle, early signs of aging are often treatable without surgery. See us and explore your options. Dr. Singleton may recommend dermal fillers or Botox®. Fillers add volume to the face, restoring volume that is lost or has shifted during the aging process.
Fillers are one of the fastest ways to restore a youthful look. A typical treatment takes about 20 minutes, and results are often instantly visible. With minimal recovery and no downtime, fillers offer facial rejuvenation without interfering with your schedule; there is no downtime or recovery period needed.
During the early and middle stages of aging, fillers are very effective. They can lift sagging skin, smooth wrinkles, fill in hollows, and enhance the lips. However, aging continues, eventually, fillers won't be enough. Significant tissue laxity, loss of facial fat, and drooping fat pads are all issues that require surgical intervention to correct to patient's satisfaction. When this occurs, it may be time to consider a facelift or a neck lift.
Facelift Surgery for Moderate to Advanced Aging
Fillers correct aging by adding volume. A facelift works differently. It restructures the underlying muscles and tissues within the face, recreating the scaffolding the supports the skin. It also removes any extra skin and fat on the lower face, jawline, and chin.
While fillers touch-up a problem area or two, a facelift rebuilds and restructures. It offers a more effective and longer-lasting results than a filler treatment. A facelift will offer better results for patients with more advanced aging. Facelift surgery is customizable, and we offer a traditional facelift, a mid-face lift, a lower facelift, and a mini facelift.
Filler or Facelift: Which Option Do I Need?
Discover your best options for facial rejuvenation during a consultation at Capital Facial Plastic Surgery. Education is the foundation of our consultation and a driving force behind our plastic surgery practice. We'll talk about both non-surgical and surgical options, exploring the benefits of both fillers and facelift surgery.
Our consultations always include a detailed facial examination. This helps Dr. Singleton to pinpoint trouble spots so he can offer safe and effective treatment options.
Dermal Fillers – Non-surgical options like fillers and Botox® typically work best on early signs of aging.
Facelift – Drooping and deeper wrinkles are best treated with a surgical facelift.
We may also recommend complementary treatment options like eyelid surgery or a brow lift. Transitioning to a surgical procedure from minimally-invasive treatment, like dermal fillers, may be best achieved by starting small, such as with an eyelid lift or a neck lift.
Customized Treatment for Every Life Stage
Your skin care and facial needs will change throughout your life, but Capital Facial Plastic Surgery will be there, helping you to find solutions and feel confident in your appearance. We'll customize your treatments and provide personalized care, no matter your life stage. Is it time for your transition from fillers to a facelift?