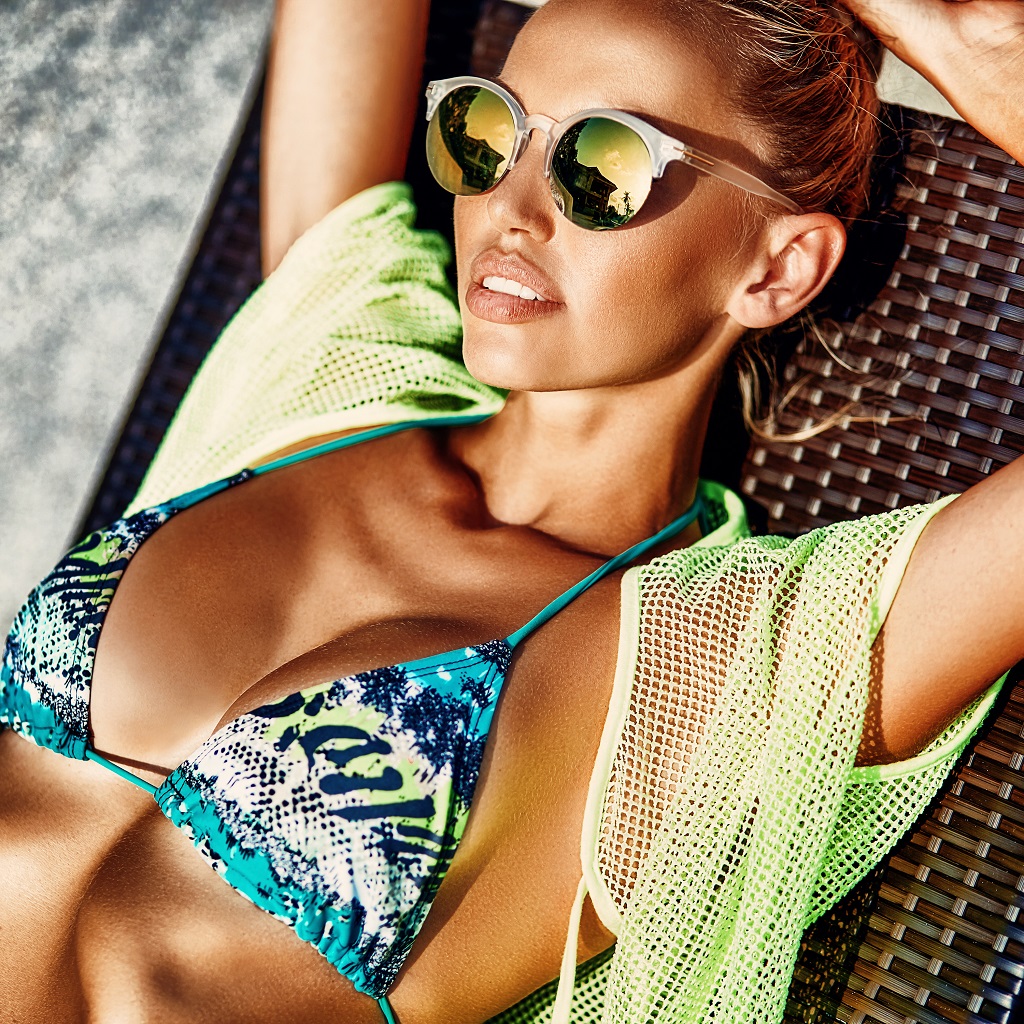 Washington, D.C. isn't a city for staying inside. We love taking a jog through Rock Creek Park, ogling the cherry blossoms at the Tidal Basin, or marveling at modern art wonders at the National Gallery of Art's Sculpture Garden. If you live in the D.C. area, sun exposure is inevitable, but don't let it take a toll on your skin.
Capital Facial Plastic Surgery is located in Chevy Chase, just steps away from the Friendship Heights Metro station. We are conveniently accessible by Metro, car, bicycle, and foot, however, you prefer to get around. Our facial plastic surgeon, Dr. Adam Singleton, is a D.C. native and can guide you through skincare options for protecting your skin. He's familiar with our local weather and culture and can advise you on the best options for beautiful skin in Washington, D.C. Call us for a personalized consultation or keep reading for some of our best sun protection tips.
Get in the Sunscreen Habit
Protecting your skin from the sun requires daily effort, but the good news is, not a lot of time. Make sunscreen an essential part of your morning routine. Adding this simple step only takes a couple of minutes, with results that can save your skin from years of premature aging. Dr. Singleton recommends using a broad-spectrum sunscreen, this means that the sunscreen protects the skin from both UVA and UVB rays. Choose a product with an SPF, or sun protection factor, of at least 45. Apply liberally and remember that most people don't use enough. Be generous! Reapply after two hours is the general rule when outside for extended periods of time.
Shed Some Extra Layers with a Chemical Peel
The skin consists of many layers. The outermost layers contain a lot of dead and damaged skin cells that make the skin look blotchy and uneven. A chemical peel removes dead skin with an acidic solution. A chemical peel also encourages a healing response within the skin, rebuilding collagen, smoothing wrinkles, and rejuvenating from deep within.
We use PCA chemical peels and offer superficial and medium depth treatments. Dr. Singleton will help you find the right peel for your lifestyle and skin care goals.
Treat Stubborn Damage with the Power of Laser
A fractional laser, like the UltraPulse laser we use here at Capital Facial Plastic Surgery, is a precise tool that carefully removes damaged skin cells, while leaving healthy skin untouched. This provides patients with the benefits of laser treatment, without the long, extended downtimes that traditional ablative laser treatments require.
Laser treatments are one of our most effective options for significant sun damage and are very effective at treating lines and wrinkles, age spots, hyperpigmentation, dullness, and other signs of sun damage. We can treat the entire face or spot-treat specific areas, depending on your needs.
Fighting Sun Damage Requires Year-Round Effort
Sun damage isn't something to think about once and then forget for the rest of the year. Consistent actions throughout the year are far more effective than a large-scale procedure performed once in a lifetime.
To help our patients plan, and budget, for year-round sun damage protection and reversal, we offer a Year-Round Beauty Plan. For a set monthly fee, patients can enjoy a treatment with Dysport, a PCA chemical peel, or a spot CO2 laser treatment each month. Additionally, we offer Year-Round Beauty members exclusive discounts on other products and services at Capital Facial Plastic Surgery.
The treatments included in this plan are some of the most effective available for fighting brown spots, discoloration, and wrinkling from sun damage.
Don't let fun in the sun damage your skin. Learn how to protect your skin and reverse sun damage at Capital Facial Plastic Surgery in Chevy Chase, MD. Call 240-630-8175 and learn more.