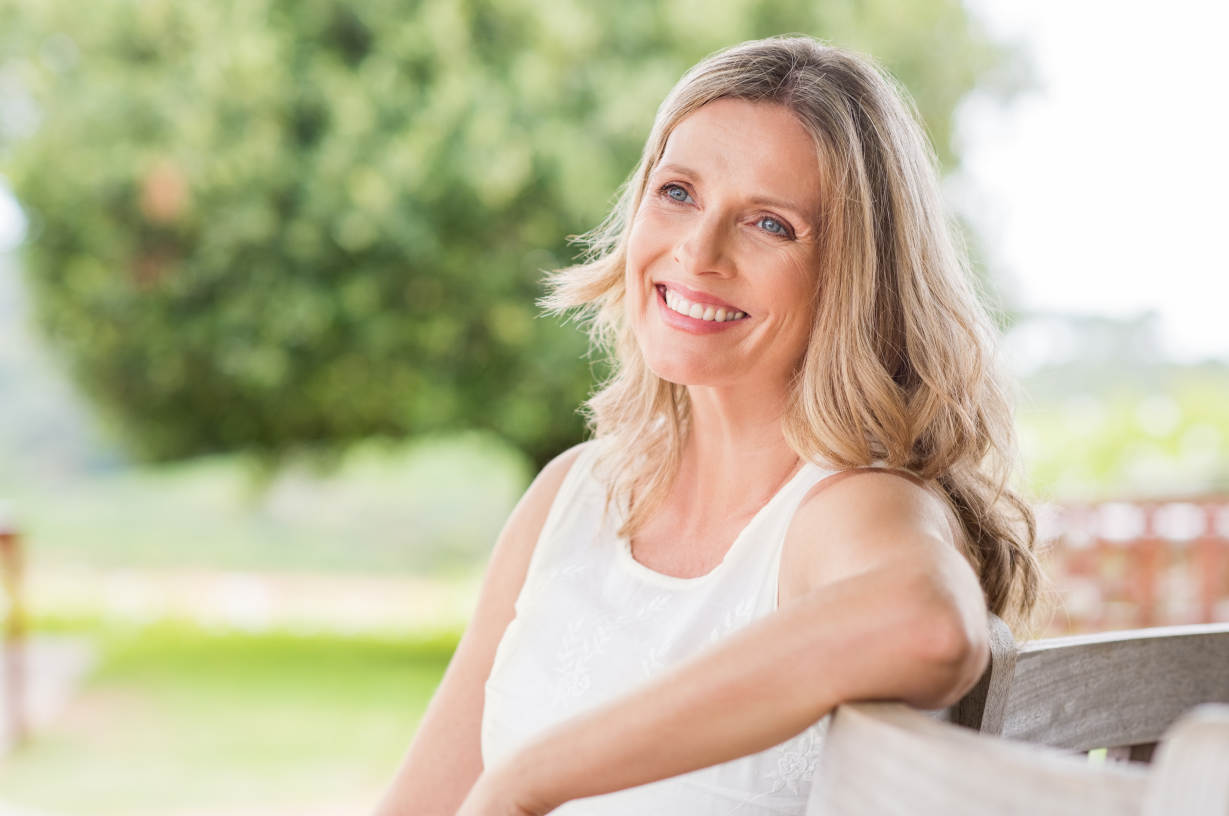 The delicate skin around the eyes is often one of the first areas to be affected by the signs of aging. Initially, drooping can occur, contributing to a tired or angry facial appearance, and, in time, interfering with vision as the eyelid skin hangs over the eyes. Bags under the eyes and wrinkling around the eyes are other common complaints.
For eye area aging, we offer an eyelid lift, a procedure called blepharoplasty. This treatment smooths, tightens, and rejuvenates the delicate skin of the eye area. Dr. Adam Singleton is a trained plastic surgeon with a focus on facial cosmetic procedures. His eyelid lift procedure combines the latest techniques in eyelid rejuvenation with impeccable surgical skill to create smooth and natural-looking results that last. Our patient-focused philosophy ensures that each patient receives personalized care and customized treatment at each visit to our Chevy Chase, MD office.
Is Blepharoplasty Right for Me?
The eyes are one of the most noticeable facial features. From a young age, we're taught to look people in the eye as they speak, making the eyes an observed and essential feature during communication. Aging eyes often appear tired or angry, distracting others from your real emotions and making facial aging very noticeable and apparent.
If you're bothered by the appearance of your eyes, blepharoplasty may be able to help. This procedure tightens the skin on the upper or lower eyelids. It offers cosmetic benefits by restoring youthful, tight skin and, for many patients, also improves vision by lifting sagging skin out of the eye area.
Are you a good candidate? The only way to know if blepharoplasty is right for you is to come in for a consultation with Dr. Singleton. Schedule a consultation and learn more about the procedure if you have:
Bags under the eyes
Puffy upper or lower eyelids
Drooping upper eyelids that hang over the eyes
Fine lines or wrinkles on the lower eyelids
Saggy upper or lower eyelids
Blepharoplasty combines with other procedures very well. We often pair an eyelid lift with facelift or brow lift surgery. Botox®/Dysport can smooth early aging around the eyes, restoring a rested facial appearance without surgery.
Your Eyelid Lift Consultation in Washington, D.C.
A consultation with Dr. Singleton is the first step toward facial rejuvenation. Our consultations are education focused, providing each patient with valuable information so they can make an informed choice about their care. You'll receive personalized treatment recommendations, explore both surgical and non-surgical options for eyelid rejuvenation, and learn about cost and financing options. We're always delighted to answer any questions you may have about the procedure.
Schedule your consultation with us by calling 240-630-8175. Our office is conveniently located near the Friendship Heights Metro station and is easily accessible from anywhere in the Washington, D.C. area. We would love to talk one-on-one about your facial aging concerns and provide specialized knowledge about your available options. Give us a call and let's find a time to talk.