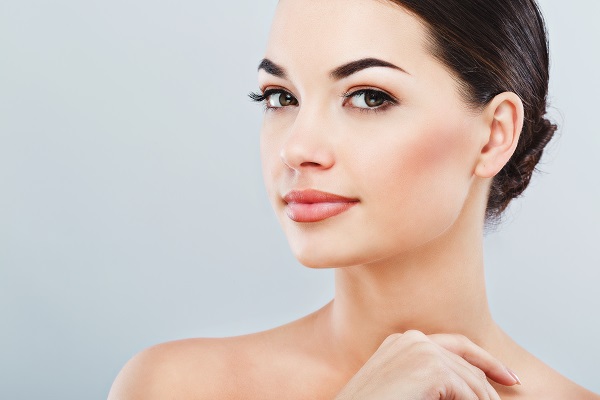 Botulinum toxin treatments, like Botox® and Dysport, are some of the most popular non-surgical cosmetic treatments in the U.S., and our patients here at Capital Facial Plastic Surgery absolutely love them. With just a few quick injections, we can smooth wrinkles away and restore a more youthful facial appearance for both men and women. Our patients love that these treatments are safe and effective and require no downtime.
We are proud to offer both Botox® and Dysport, two of our favorite botulinum toxin treatments. Learn about the advantages of each treatment option, then schedule your treatment with us by calling 240-630-8175. Don't worry if you can't decide which option is best on your own. Dr. Singleton will work with you to create a personalized Botox®/Dysport treatment plan thats suits your individual needs.
Botox®: The Most Used, Most Requested Botulinum Toxin Product Available
Surely, you've heard of Botox®. It is rare that we find a patient that isn't at least somewhat familiar with this injectable treatment. Botox® uses a purified form of botulinum toxin type A to relax muscles that cause dynamic wrinkles, a type of wrinkle that forms when you make facial expressions. Botox® is an ideal treatment for crow's feet, frown lines, and forehead creases.
Negative Reaction to Botox®? Dysport May Be a Better Fit
Botox® is well tolerated by most patients, but there are a rare few that have a reaction to it. For these patients, Dr. Singleton often recommends Dysport. Like Botox®, Dysport is a botulinum toxin treatment, but while Botox® uses the toxin and the accompanying protein in its formulation, Dysport's formulation can contain different proteins. It is believed that Dysport may be a better fit for patients that have experienced a negative reaction after Botox®.
Botox® and Dysport are very similar, and patients can expect similar treatment times, recovery periods, and longevity. Both options pair well with our other treatments, including our surgical and non-surgical options.
Botox® and Dysport results are temporary, but if you love them, you can maintain them with regular visits to Capital Facial Plastic Surgery. We find that Botox® and Dysport typically lasts three to six months. This varies depending on each patient's reaction to the treatment and the areas that are being treated. You'll start to see results in just a few days as the treatment takes effect.
Botox® and Dysport treatments are quick. Plan on spending about 30 minutes with us, start to finish. In many cases, less time is required. Post-treatment, downtime is not necessary, and patients report few side effects after treatment.
Dr. Singleton uses his advanced knowledge of facial anatomy to ensure a natural looking result. After a successful Botox® or Dysport treatment, patients can still make normal expressions, but they do so with fewer wrinkles.
With just one Botox® or Dysport treatment, you'll see why this is one of the most popular and requested cosmetic treatments available.
Botox® or Dysport? Which Option Is Best for Me?
Botox® and Dysport are both excellent options for relaxing wrinkles and smoothing skin. Come in for a consultation and we'll help you choose the best option for your situation. Whatever you choose, we're confident that you'll love your experience at Capital Facial Plastic Surgery. Call us today!