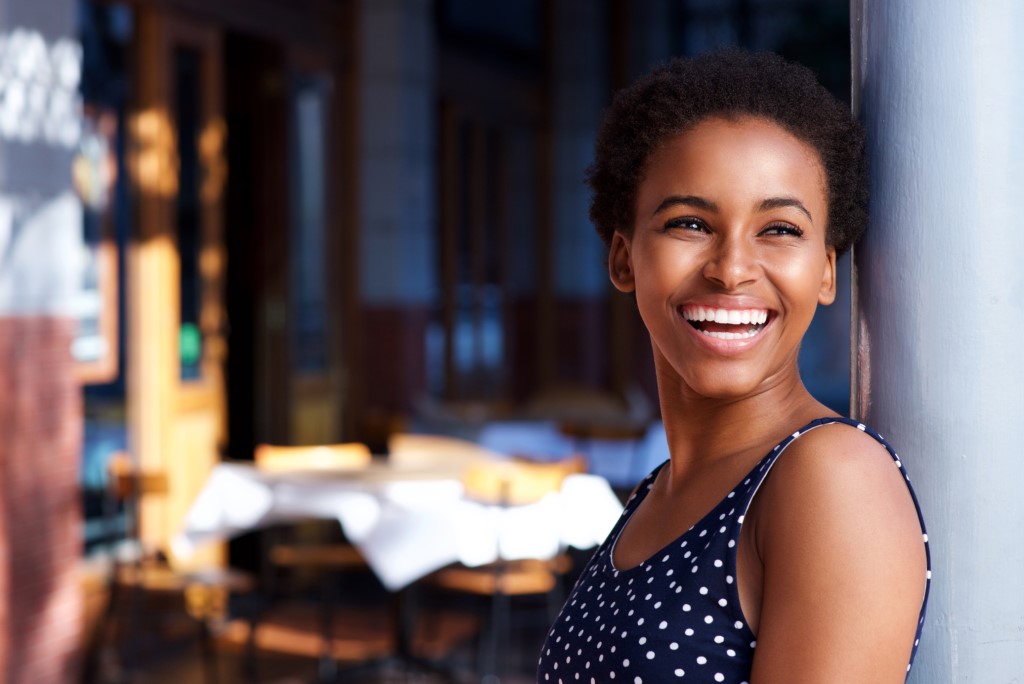 Do you want to experience a younger appearance by revealing more radiant skin? Though a facelift or other procedures can remove excess skin, they cannot diminish the signs of aging that come from sunspots, dull or blotchy skin, or other skin quality issues. Fortunately, there is a way to rejuvenate your skin with a non-surgical treatment known as laser resurfacing. Are you interested in learning more about this treatment and if it might be the right choice for you? Here's what you need to know.
What is Laser Resurfacing?
Laser resurfacing uses a fractional CO2 laser to address common skin concerns and improve the quality of your skin. The laser is a very precise instrument that can address tiny portions of the skin. This allows the surgeon to pinpoint trouble spots and leave the rest of the skin untreated, speeding recovery time and improving results. The laser will remove the damaged skin layer by layer, accelerating your body's regeneration process. When new cells form, they are smoother, tighter, and younger-looking. Not only can laser resurfacing address signs of aging such as fine lines and wrinkles, age spots, and dullness, but it can also be very effective in treating hyperpigmentation, acne scars, and enlarged pore size.
At Capital Facial Plastic Surgery, Dr. Singleton used the state of the art Lumenis UltraPulse laser. The Ultrapulse is one of the most powerful CO2 laser available in aesthetic practices. The laser penetrates the skin deeply and evenly and can be used for challenging skin issues as well as everyday treatments.
What Does the Laser Resurfacing Procedure Look Like?
Before undergoing a laser resurfacing treatment, your doctor will advise you to stop taking any medications that may inhibit blood clottings such as aspirin and vitamin E and will also ask you to stop smoking for two weeks prior to your treatment. If you are taking a retinol or tretinoin products, you will be asked to stop those prior to your procedure as well. At your appointment, the doctor will use topical and/or oral medications to make you comfortable. He will then use the laser to treat the areas of your face that you have predetermined. You should feel no pain during this procedure, and the medication you are given should address any discomfort. Depending on how much of your face is being treated, the treatment should take 30 to 45 minutes.
After your treatment, you may experience some crusting or peeling, though this should resolve within a week. Your skin may appear pinker after it has healed, but this will also fade within a few weeks. If you experience any pain or discomfort during healing, your doctor may recommend pain medication. However, this is rarely necessary. You should be able to resume your normal schedule shortly after the procedure, though some prefer to hold off on social events until their initial recovery is complete.
What Results Can You Expect from Laser Resurfacing?
You can expect noticeable results from your laser resurfacing treatment. Many patients have reported firmer, brighter, and younger-looking skin after healing and continued improvement over the next few weeks to months as collagen and elastin production increases. Though skin will still be subject to aging, the results should be long-lasting. Dr. Singleton often finds that his patients do not need another laser resurfacing treatment after their initial procedure. In comparison, laser resurfacing done with other types of lasers may take several treatments to produce results and may need to be repeated in eight years.
Where Can You Get Laser Resurfacing?
You may be a good candidate for laser resurfacing if you have fine lines and wrinkles, sun damage, dull skin, or acne scars. However, if you have active acne, deep wrinkles, excessively saggy skin, or very dark skin, this may not be the right treatment for you. Once you've determined you would like to proceed, you should schedule an appointment with a facial plastic surgeon. If you live in the Washington, D.C. area, you should consider a consultation with Dr. Singleton. A recognized expert in the area of facial plastic surgery, Dr. Singleton has exemplary training and is also well-known as a medical presenter. His contribution to medical publications and textbooks show his skill and knowledge and his caring demeanor is a perfect complement to his medical expertise. Getting your laser resurfacing treatment done by a plastic surgery professional is vital to the success of the treatment as well as to your safety.
If you are interested in revealing younger, firmer, and brighter skin, you should consider a laser resurfacing treatment. Schedule a consultation with Dr. Singleton today to find out more.