Capital Facial Plastic Surgery specializes in surgical and non-surgical cosmetic treatments that effectively correct and eliminate common skin problems and issues patients may have with their facial features. Facial plastic surgeon Dr. Adam Singleton leads a team of experts that take care of every patient's needs. His goal is to provide top-quality facial plastic surgery care and non-invasive cosmetic treatment to patients residing in or around Bethesda, Chevy Chase, and the Washington, D.C. area.
Facial plastic surgeries like a facelift or a mini lift, neck lift, brow lift, or eyelid lift can effectively take years off your face and give you back your youthful glow. Permanent chin augmentation, rhinoplasty, and otoplasty, on the other hand, can enhance your facial features and give you the appearance you've always dreamed of. Whatever cosmetic issues you may have, Dr. Adam Singleton, will be glad to discuss your options with you.
Dermal fillers add volume to the face and soften wrinkles and fine lines; Botox® temporarily eliminates forehead lines, crow's feet, and frown lines. Other non-surgical treatments like chemical peels and laser skin resurfacing can help rejuvenate the skin. At Capital Facial, our non-surgical cosmetic treatments help patients achieve their treatment goals and receive their desired results.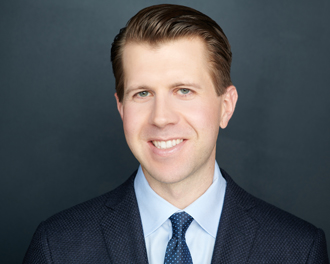 Patient focused and results driven, Dr. Adam Singleton brings his patients the best in facial plastic surgery. Dr. Singleton is double board certified and fellowship trained and offers his patients the latest techniques, honed through years of careful training. He specializes in cosmetic procedures for the face including facelift, rhinoplasty, dermal fillers, and laser resurfacing. Dr. Singleton is deeply involved in every aspect of patient care at Capital Facial Plastic Surgery. From the initial consult to follow-up appointments, and even injectable treatments, patients see Dr. Singleton at each and every visit. We realize that the surgeon is the heart and soul of a facial plastic surgery practice and want our patients to develop a direct relationship with their surgeon. Dr. Singleton takes the time to listen to his patients and enjoys helping them achieve their ideal facial appearance. Dr. Singleton wants his patients to feel valued, respected, and important because they truly are. His focus on patient care and impeccable service makes his facial cosmetic surgery practice a favorite for patients living in the Washington, D.C. area.
Reversing the signs of facial aging with natural appearing results is key for rejuvenation of facial features. Dr. Singleton's focus exclusively on facial rejuvenation allows him to offer superior techniques for turning back the clock on aging of the face.
Beauty and function are essential characteristics of an ideal nose. Dr. Singleton has a passion for rhinoplasty and provides beautiful, natural-looking cosmetic and functional rhinoplasty results at his facial plastic surgery practice.
Double Board CertifiedFellowship Trained

Facial Plastic Surgery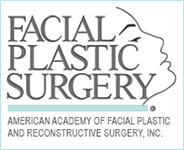 Quality facial plastic surgery results are built on a foundation of valuable surgical training. Dr. Singleton is double board certified and fellowship trained, one of the most advanced options for plastic surgery training available. After medical school (4 years) and residency (5 years) most doctors go into practice. Some seek further training through a fellowship. Fellowship training is an in-depth exploration of a specific medical specialty, turning a general doctor into a specialist. Fellows are trained directly under medical industry leaders, learning from the top doctors in each specific medical field. Fellowships are incredibly competitive and difficult to obtain. They help foster exceptional training and medical expertise in the next generation of talent. Fellowship trained surgeons have more training than many doctors and surgeons in practice. Board certifications exist for the safety of patients. A board certification means that Dr. Singleton is one of a small group of facial plastic surgeons that have passed rigorous testing and assessments by his peers. It means professionalism, and integrity of the highest degree. With his wealth of expertise and fellowship training in facial cosmetic surgery, Dr. Singleton brings his patients the latest skills and medical innovations in the plastic surgery field.
2 Wisconsin Cir., Suite 820
Chevy Chase, MD 20815
(240) 630-8175